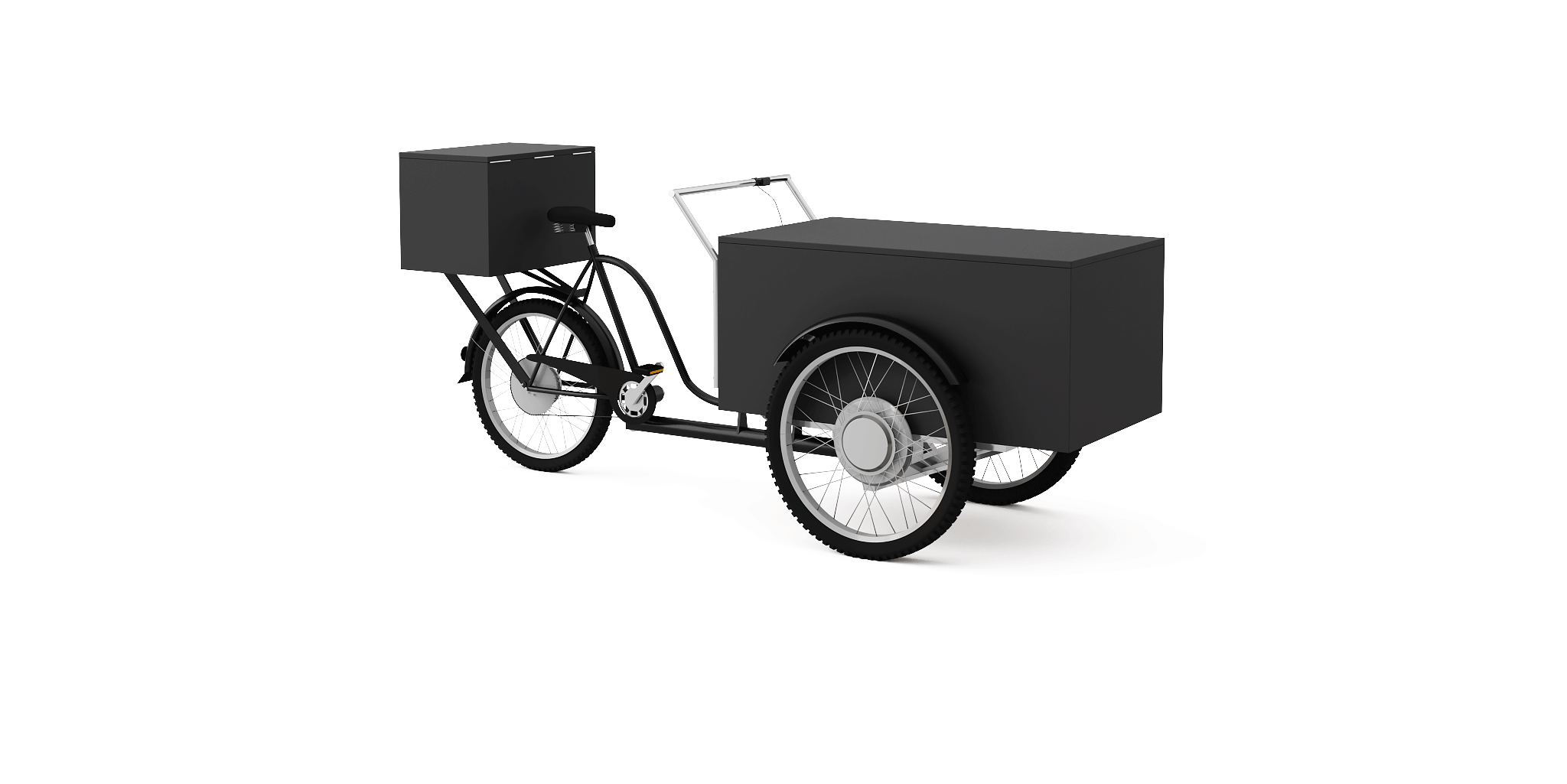 Opis
Cargo bikes have become part of the urban lifestyle for good. They alsohelp in growing the business.
Our cargo bike is the most durable bike of this type available on the market.
Equipped with a capacious box, a solid base and durable wheels, it is a perfect tool for everyday work.
Total dimension (mm): 2540x900x1080 h
Worktop dimensions (mm): 1200x700x550 h
Space in the storage box (mm): 1140x640x510 h
Space in the rear storage box (mm): 360x560x360 h
Weight 150kg
The double tube frame ensures stable driving as well as solidity of the whole construction. It's screwed to the front part of a bike so it can be disassemble easily during servicing or shipping. While placing an or- der, it is possible to choose a color of the bike frame (RAL color chart).
We designed strong wheels with a diameter of 60 cm which make moving around a city facile and com- fortable.
A capacious box with dimensions of 1200x700x550 mm will fit parcels, shopping bags and much more. The hatch is equipped with hydraulic cylinders to facilitate opening.
A turning radius was optimized so a bike can easily cross the streets. Turning limiters are responsible for safety and guarantee stability of a bike.
Hydraulic brakes with an option of parking brake
The strongest brakes available on the market guaran- tee safe driving. A parking brake facilitates placing a bike while working.
Colours of wood

Waterproof, veneered plywood
In our bikes we install electric engines.
Gliczarów Górny. One of the stages of Tour De Pologne. 5.4 km of extreme hill with a gradient of 16%. Is there any better place to check our bike?
E-bike is a great solution to support handling while transporting the bike. In gastronomic bikes the engines are mounted centrally which gives extraordinary results and makes work much easier. We recommend the E-bike for those who have to move frequently. Do you want to check how our electric drive is doing? We have prepared a video for you!